This year, we are growing our vine crops up a cage. This is a great space saving idea. Basically, the way my cages are built, the vine of any plant can get to be 8-10' before it ever hits the ground if trellised properly and supported. Even then, you can just feed the vines bag inside the cage. Below are some pics of our vertical grown crops.
Vertically Grown Cucumbers Caged
Vertically Grown Watermelon Caged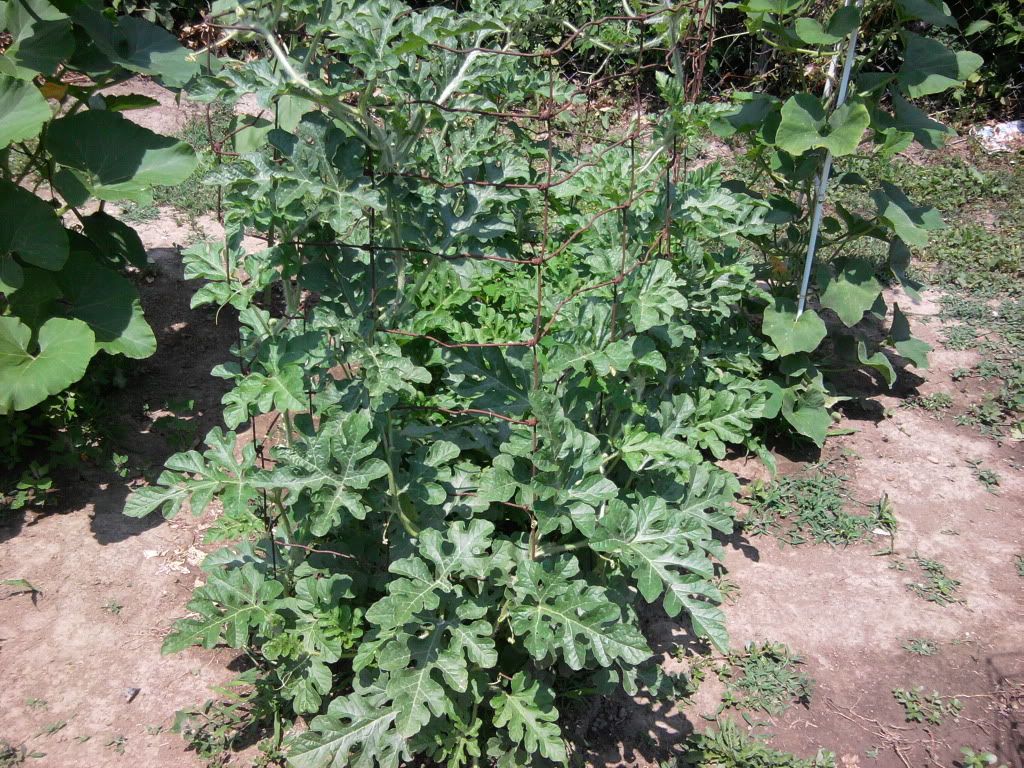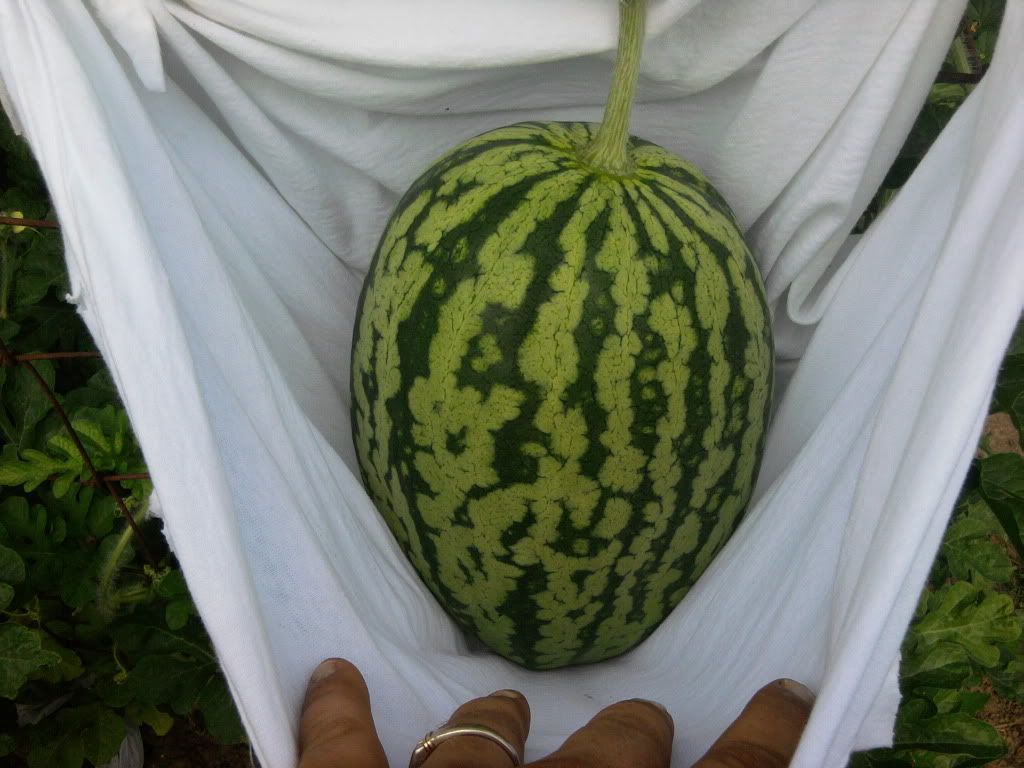 Squash grown up a garden trellis.
Vertically Grown Giant Pumpkins Caged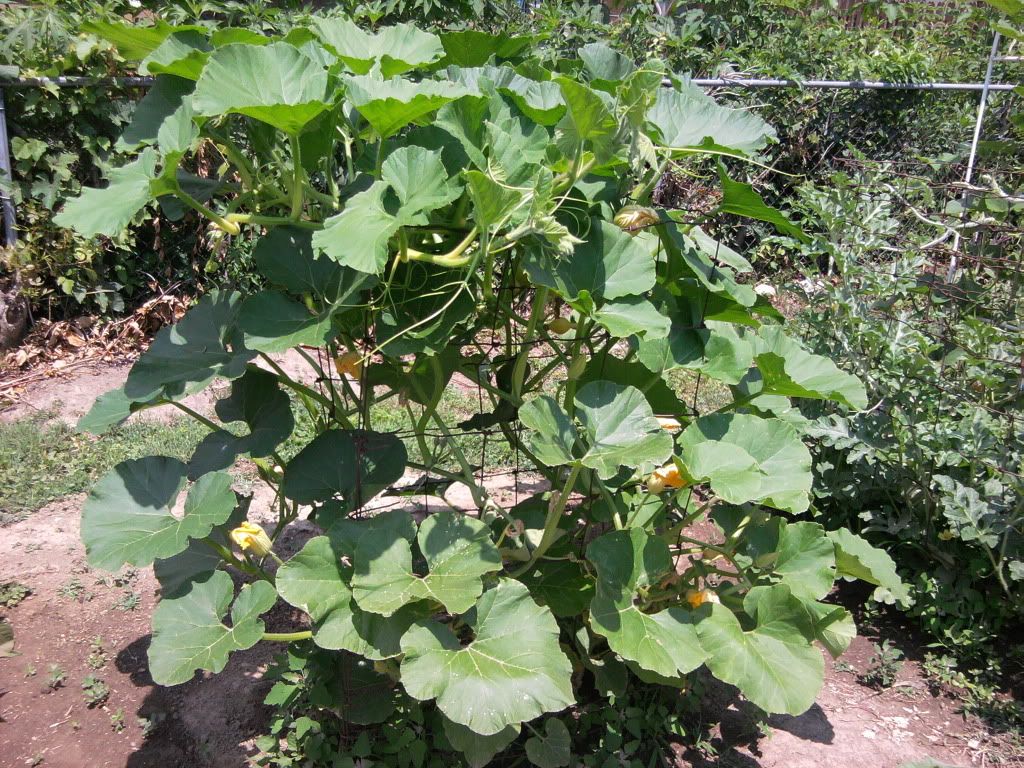 Vertically Grown Canteloupe Caged