The first pic is of one of the heirloom tomato beds before removing more of the suckers.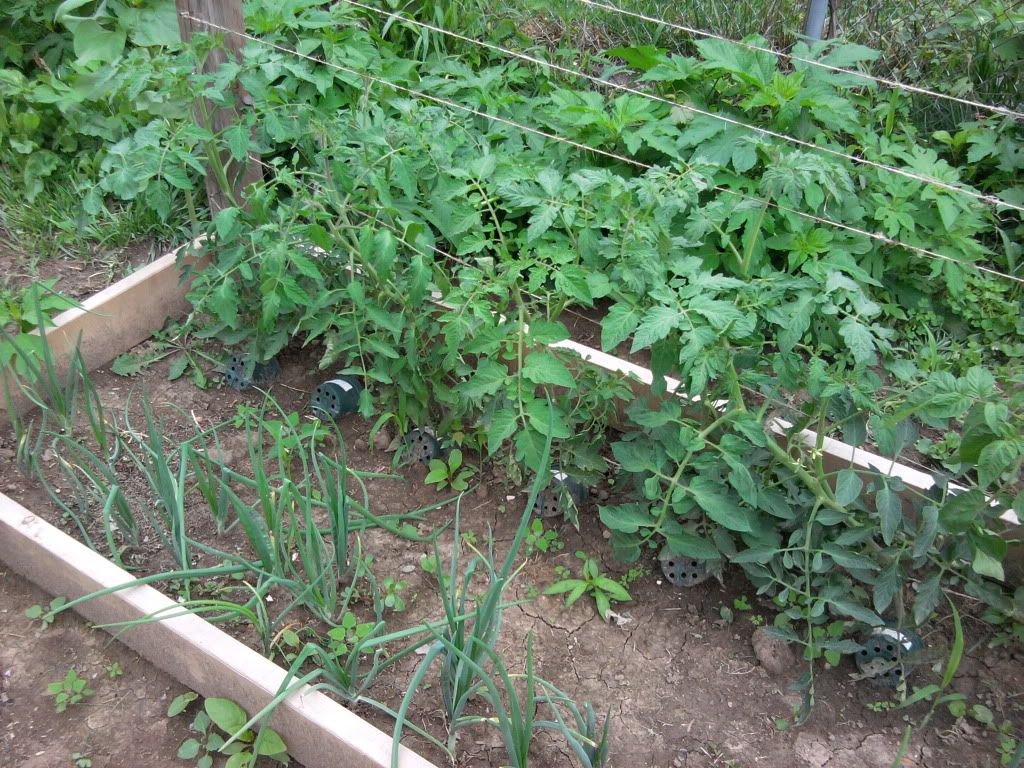 This pic was taken from the front of the tomato bed. You can see the plant almost looks bare compared to the first pic. This is my first year for trying this, so we will see for ourselves. I have heard so many good things about his method.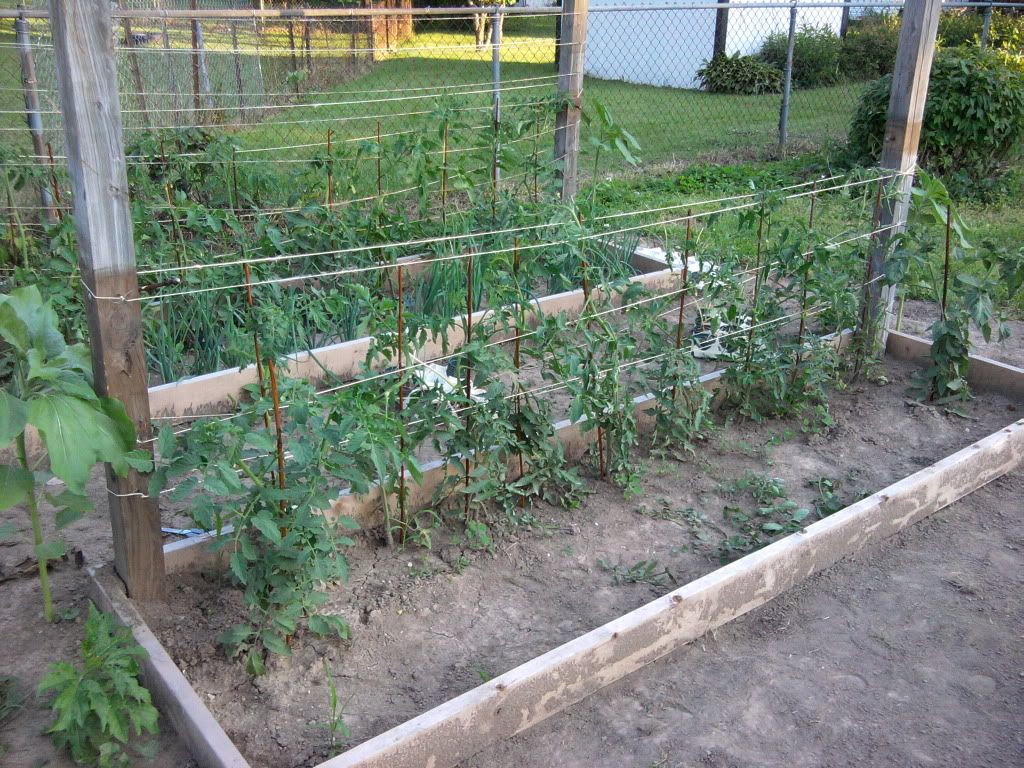 This last pic was taken from the back of the heirloom tomato bed. I had to install bamboo stakes to help the plants go up the trellis. The plants are massive and heavy so they need lots of support.