Just a quick update on what's been going on. As you can see from my last post, I have moved the greenhouse, modified it, and put it back up. No much in there right now, just some lettuce and onions. The peppers are still inside under the lights.
This years pepper lineup is as follows:
Anaheim
Bhut Jolokia
Big Jim
Black Pearl
California Wonder
Caribbean Red
Cayenne
Chile de Arbol
Corno di Toro
Cubanelle
Filus Blue
Fooled You Hybrid
Golden Calwonder
Golden Marconi
Guajillo
Habanero
Jalapeno
Joe E Parker
Marbles
Medusa
New Mexico Chile
New Mexico Green Chile
NuMex 6-4
NuMex Sandia
NuMex Twilight
Orange Bell
Orange Sun Bell
Pepperoncini
Poinsettia
Purple Beauty
Serrano
Sunny Yellow Bell
Sweet Banana
Tepin
Thai Hot
Tobasco
Yellow Peter Pepper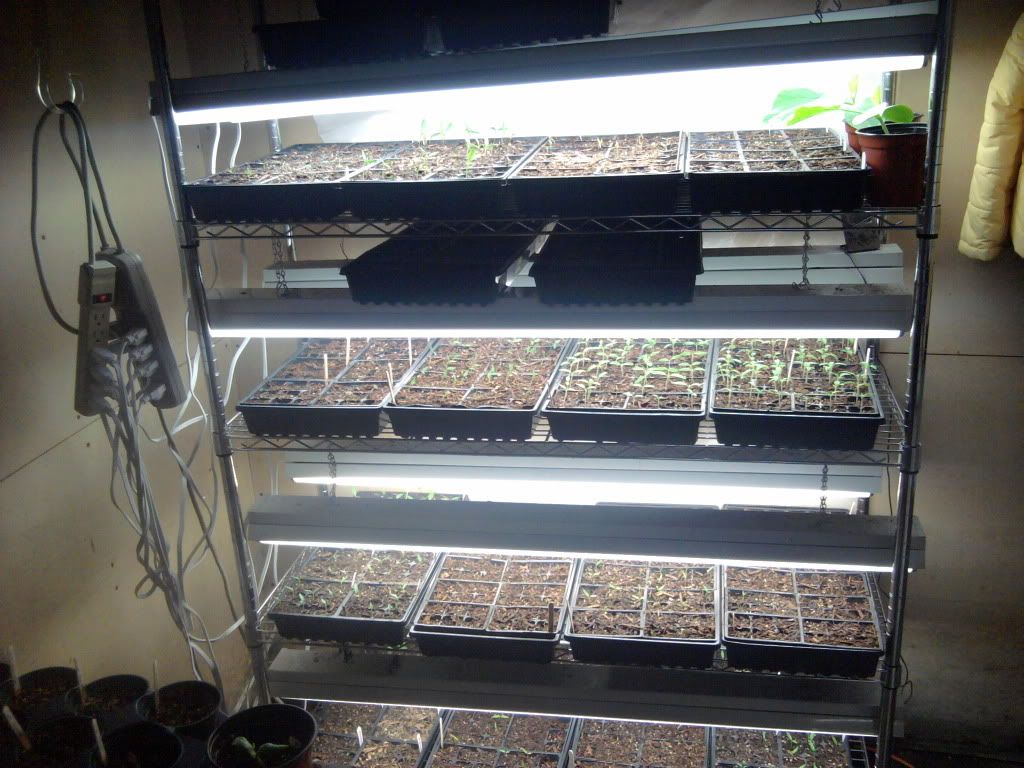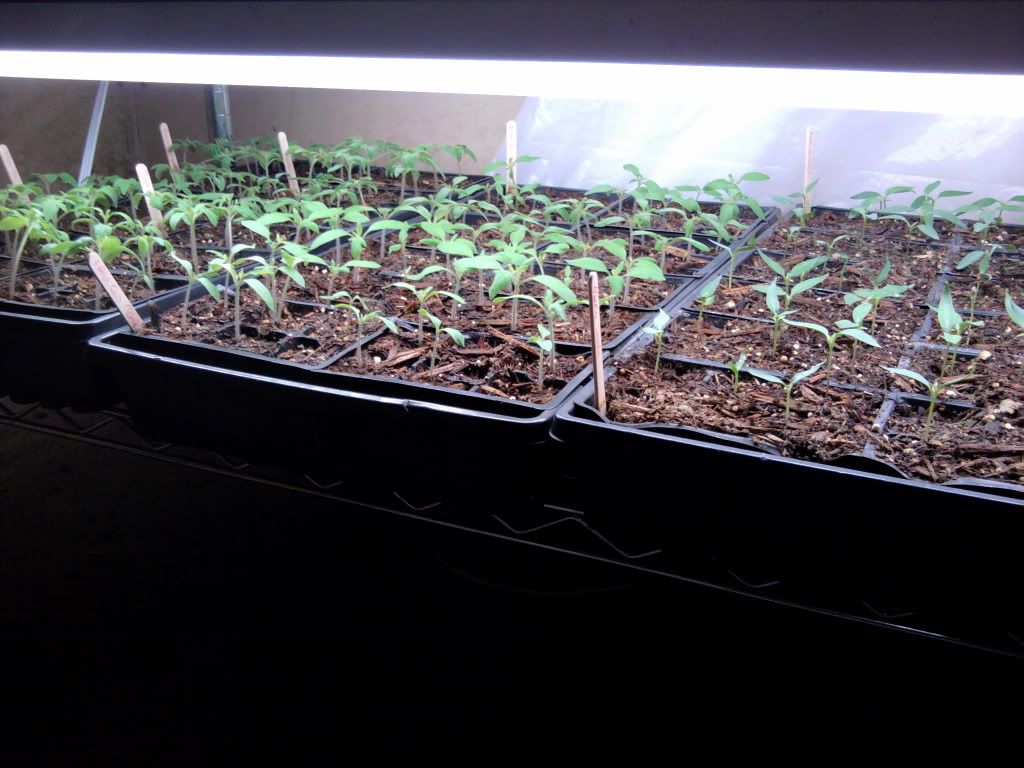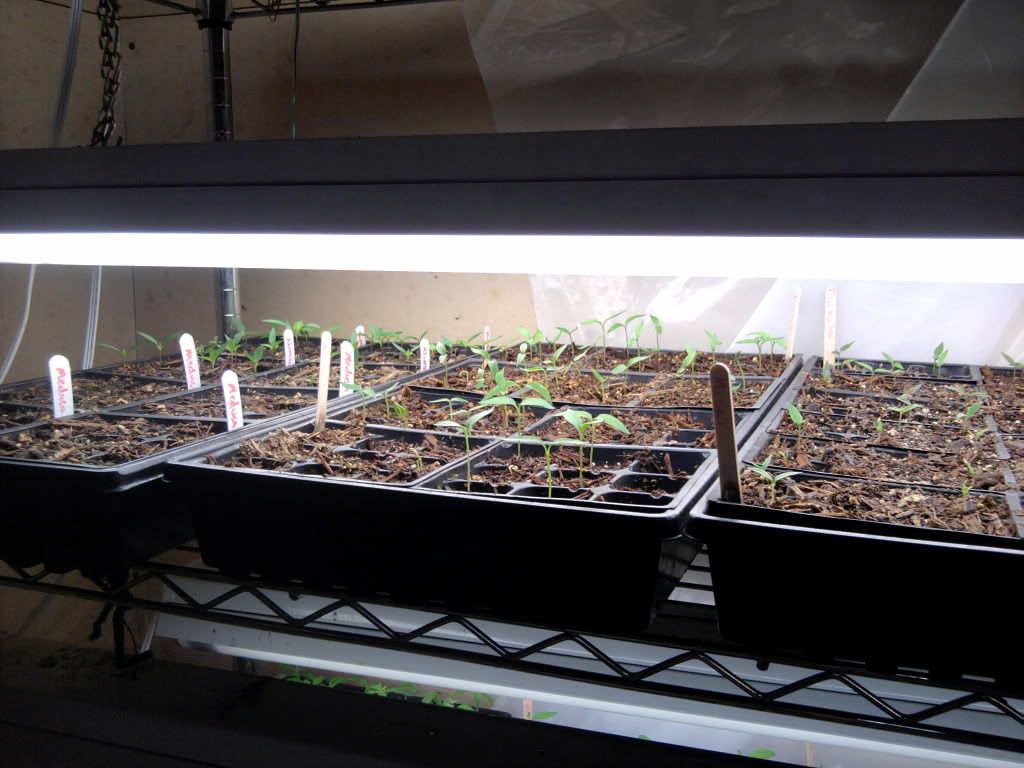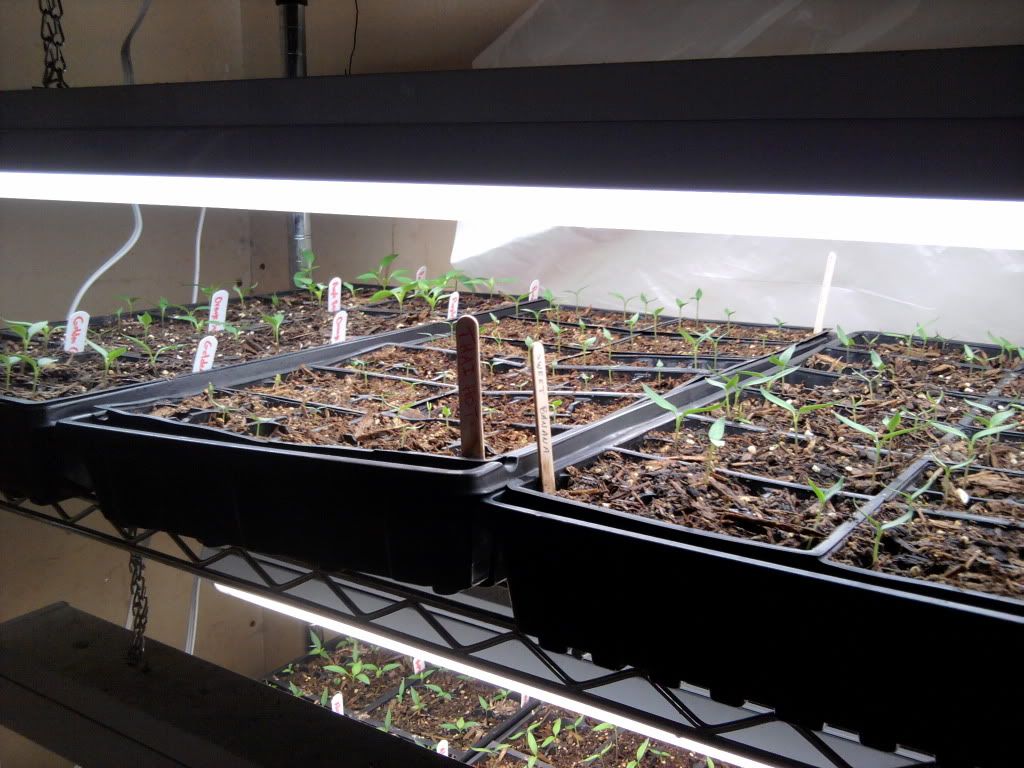 This year I have also taken interest in heirloom tomatoes. I will be growing the following types of tomato. Most are heirloom. Only a few are hybrids.
Abe Lincoln
Amana Orange
Aunt Rubys German
Better Boy
Big Rainbow
Big Red
Black Krim
Box Car Willie
Brandywine Red
Cherokee Purple
Costoluto Genovese
Dixie Golden Giant
Early Girl
Juliet Hybrid
Kelloggs Breakfast
Mexico
Mule Team
Opalka
Red Cherry
Red Oxheart
Roma
Rutgers
Sun Gold Hybrid
Tigerella
Virginia Sweets
Yellow Pear
I also started some yellow, red, and white onions. I am using sets again this year, but by research shows that growing onions from seed is the best way to grow. I may try that next year. I also started some lettuce, canteloupe, water melon, and pumpkins. My son Kalon has planted a variety of things including pumpkins in which he wants to grow and then sell the pumpkins to the neighborhood kids.