The success of the heirloom tomato plant sales have been outstanding. I am so excited to grow 1 of every variety I sold this year, which comes out to be 26 different kinds of tomatoes. I think 20 are heirloom and the rest are hybrid. I went to my moms house and pulled some 4x4 posts off the burn pile. They are about 8 ft long, so they will be nice posts for the trellis.
I will be growing my heirloom tomatoes in a raised box 3' wide and 30' long and using the SFG concept.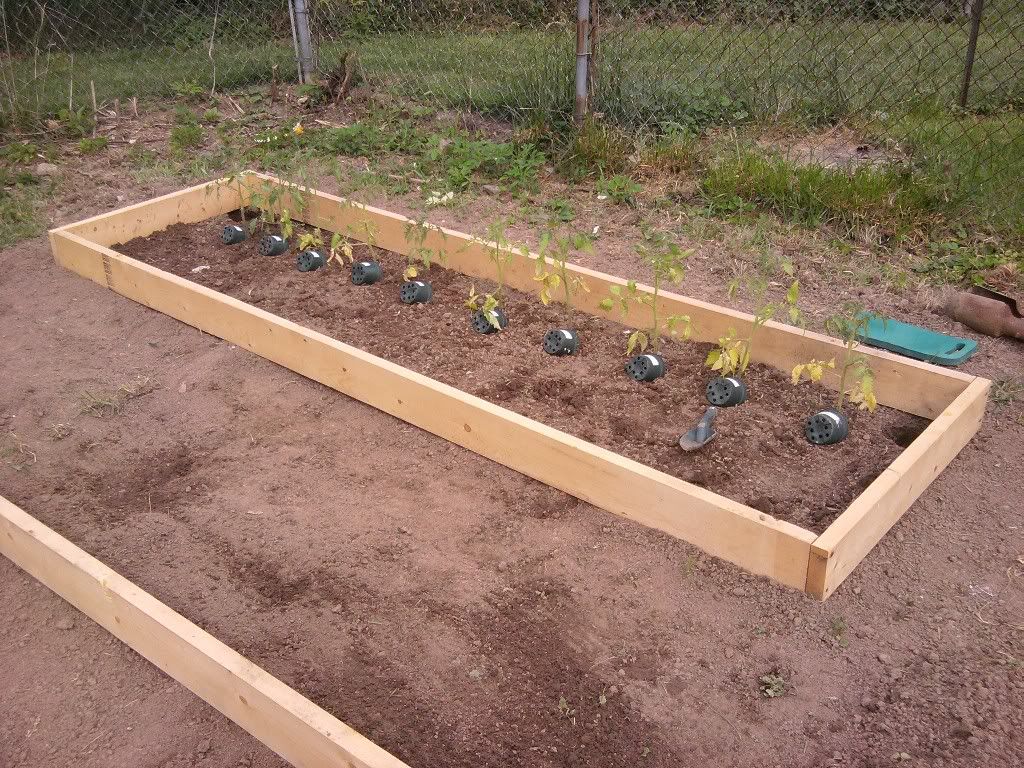 I used the recycled 4x4 posts for the main supports. I dug two holes, 2ft deep and then screwed the 4x4 posts to the bed frame.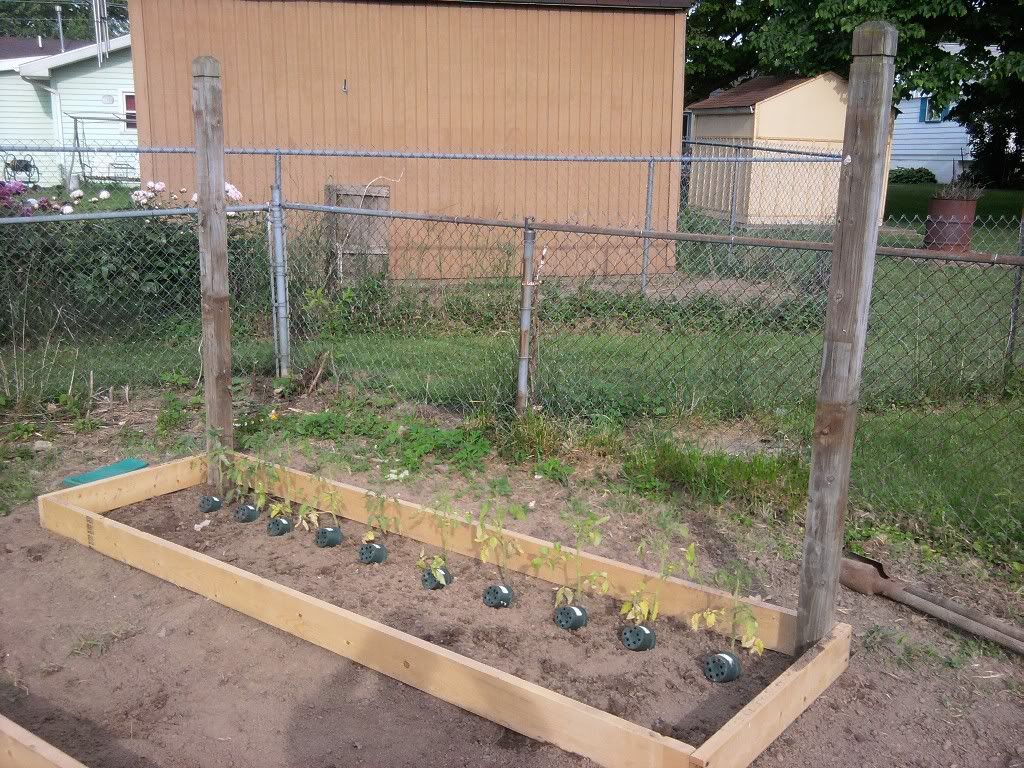 After getting the posts set and screwed to the base. I hammered some nails 6 inches apart all the way to the top. Next time I will do the nailing before I set it in the ground.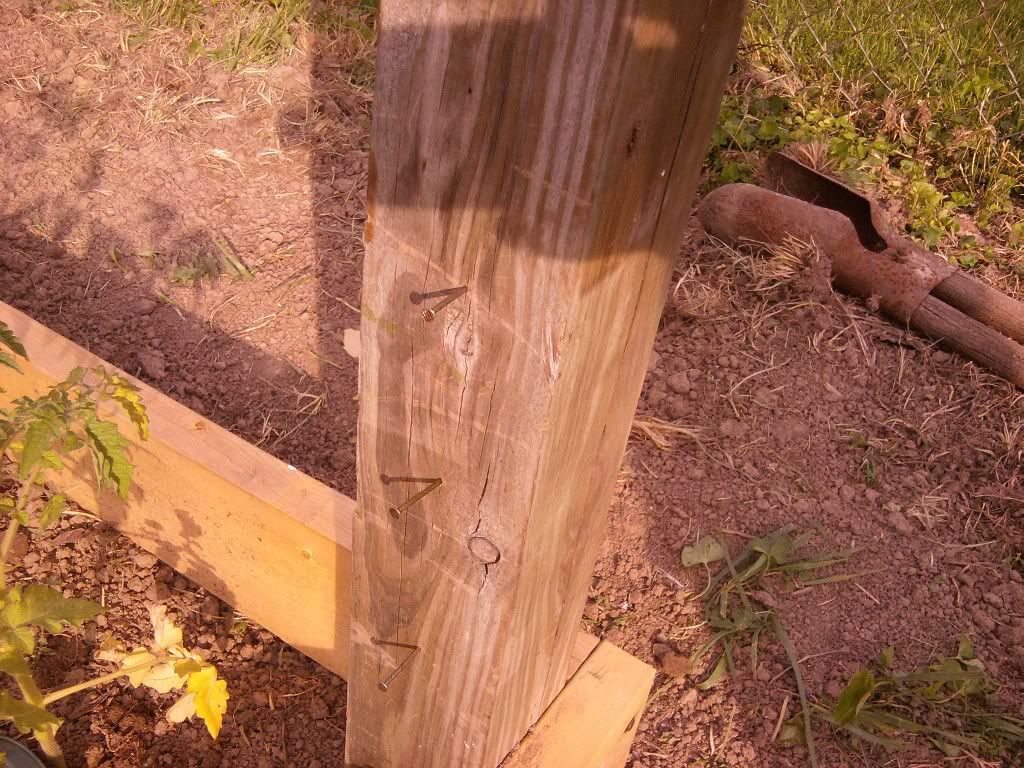 I wrapped twine around the nails from one end to the other and back again making a trellis all the way to the top. Well, almost to the top. I ran out of twine.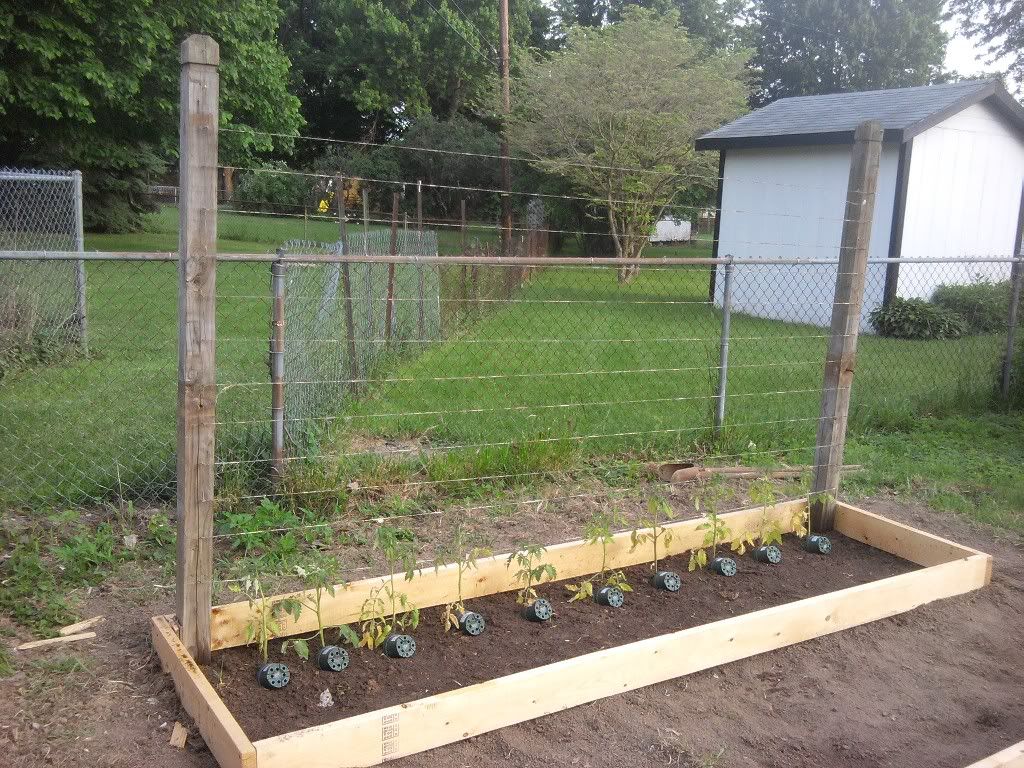 As you can see from the pics, the tomato plants are planted about 12" apart. I am borrowing the concept from the SFG(Square Foot Gardening)idea. What I am doing is removing all suckers from the plant so it keeps only its main stem receiving nutrients. The idea is that the plants have the same size root ball. With removing all the extra suckers, all the nutrients go to the 1 stem, not the 10-20 sucker stems and grow as main stems. That is why a tomato plant can get out of control and take up a lot of space.
I use tomato cages made out of old field fence. It works great. I cut about a 8-10 foot piece and attach the two pieces and make it round. Works WAY better than traditional tomato cages. Not to mention it is WAY CHEAPER!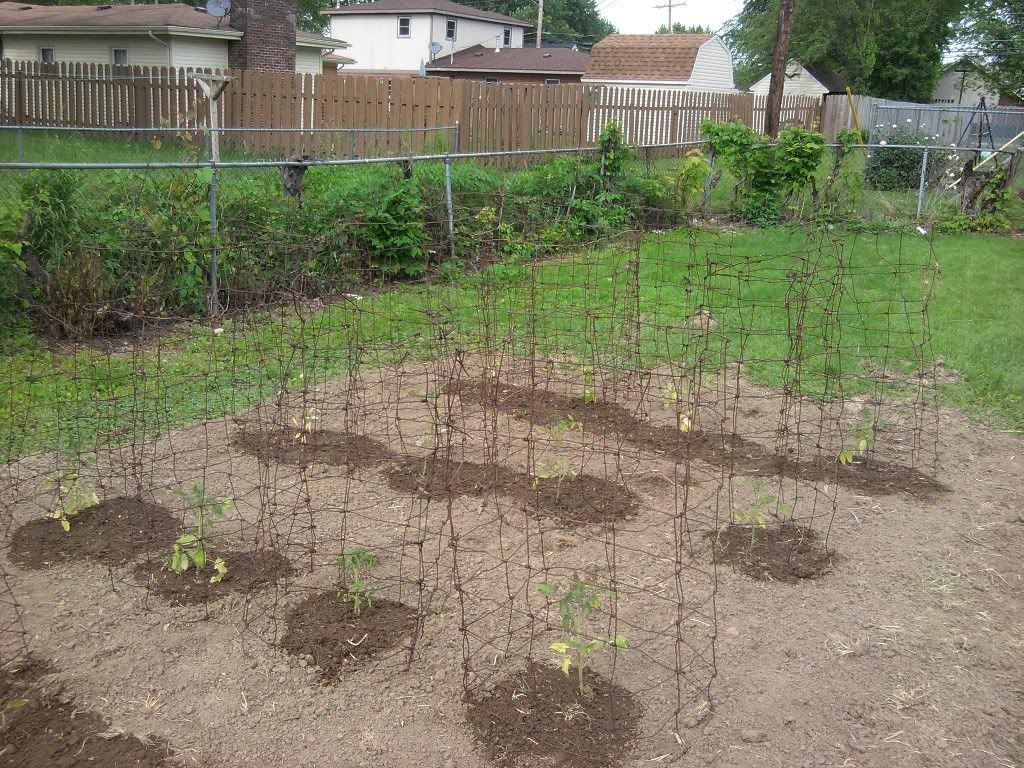 I also took the concept on the tomato cages and made a cage for cucumbers. I will eventually put cages around the watermelon, pumpkin, and cantaloupe.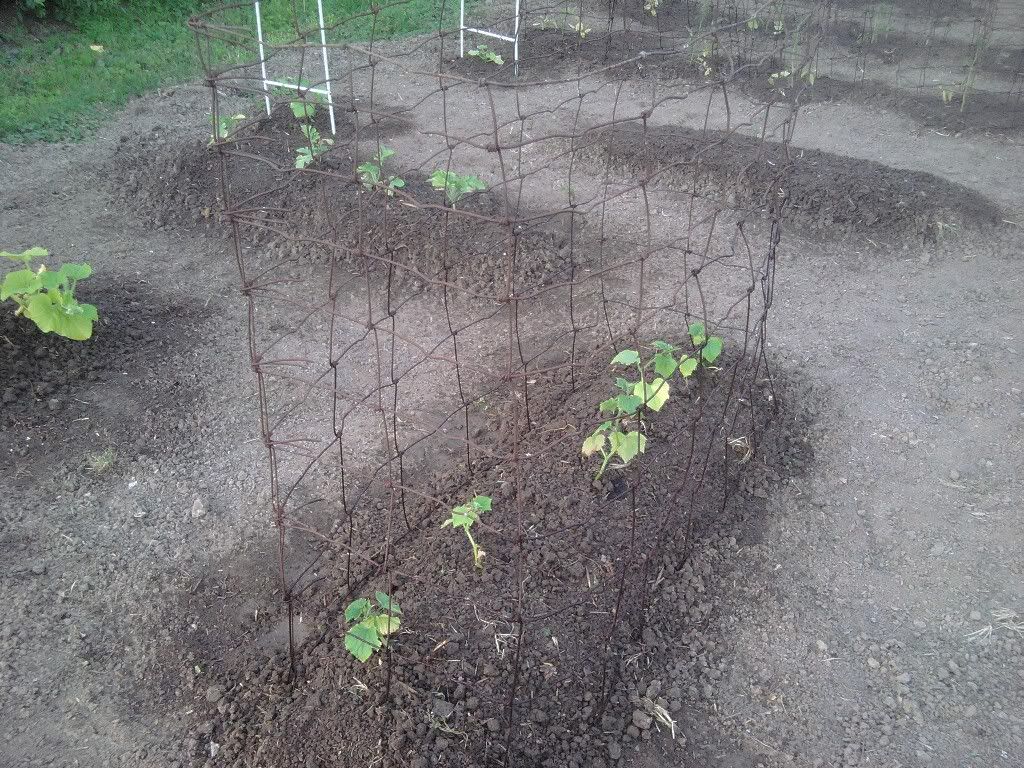 And since we are talking about using a trellis, we installed a trellis my wife bought at a rummage sale in the garden for the squash to grow on. I had to re-enforce the sides with twine to help with the vining. Other than that, it looks good.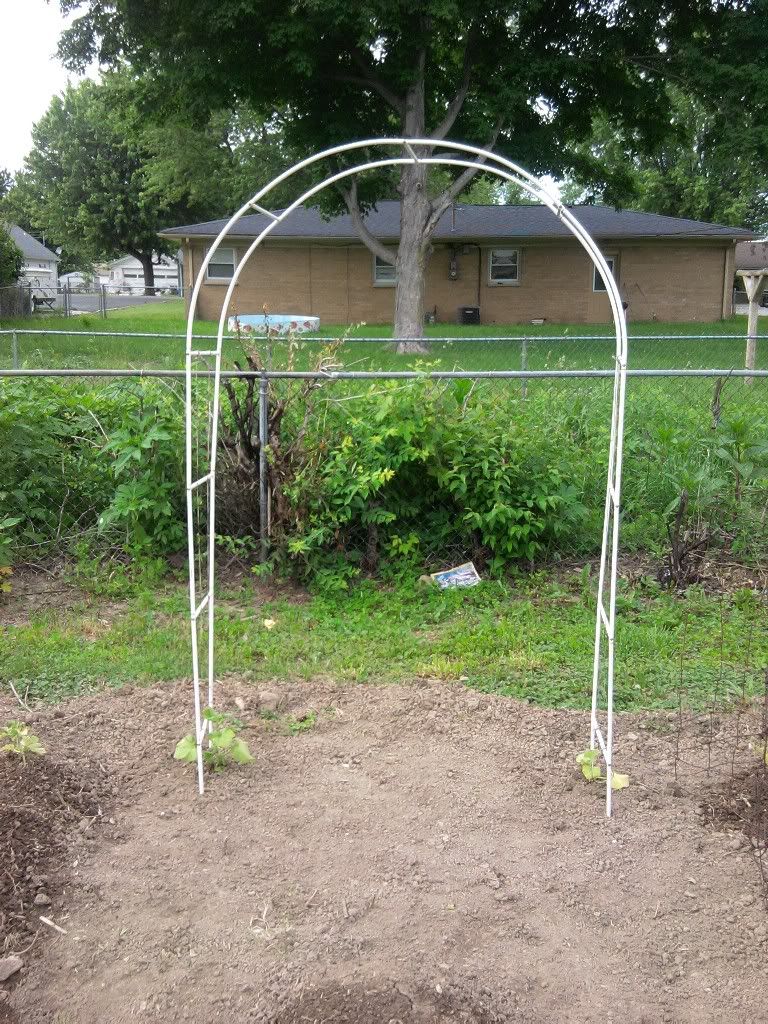 I think that's it for today. Big day tomorrow. Going to the market garden plot we have outside of town. We have 300 tomato plants to plant and 300 pepper plants to plant. Going to be a good day. I am hoping for nice "working in the garden" weather.