The peppers are also doing great. The only exception is my favorite plant, the one that I have been babying all year, the Bhut Jolokia, has met its demise. It was eaten by a tomato worm overnight. I have more in the garden, so not a huge loss. Biggest issue is that the Bhut only have a 10% germination rate, so they are hard to come by.
Sweet Pepper plants planted 12" apart.
Sweet Banana
Bhut Jolokia with isolation bag to keep from cross polination.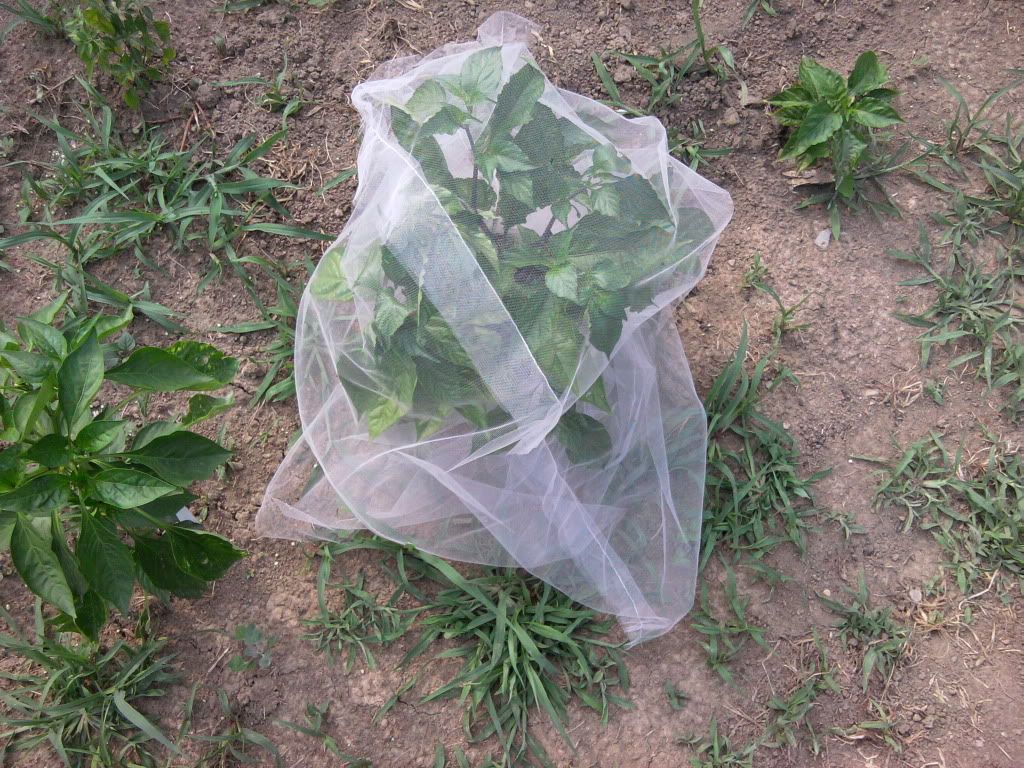 Bhut Jolokia planted in 5 gallon bucket.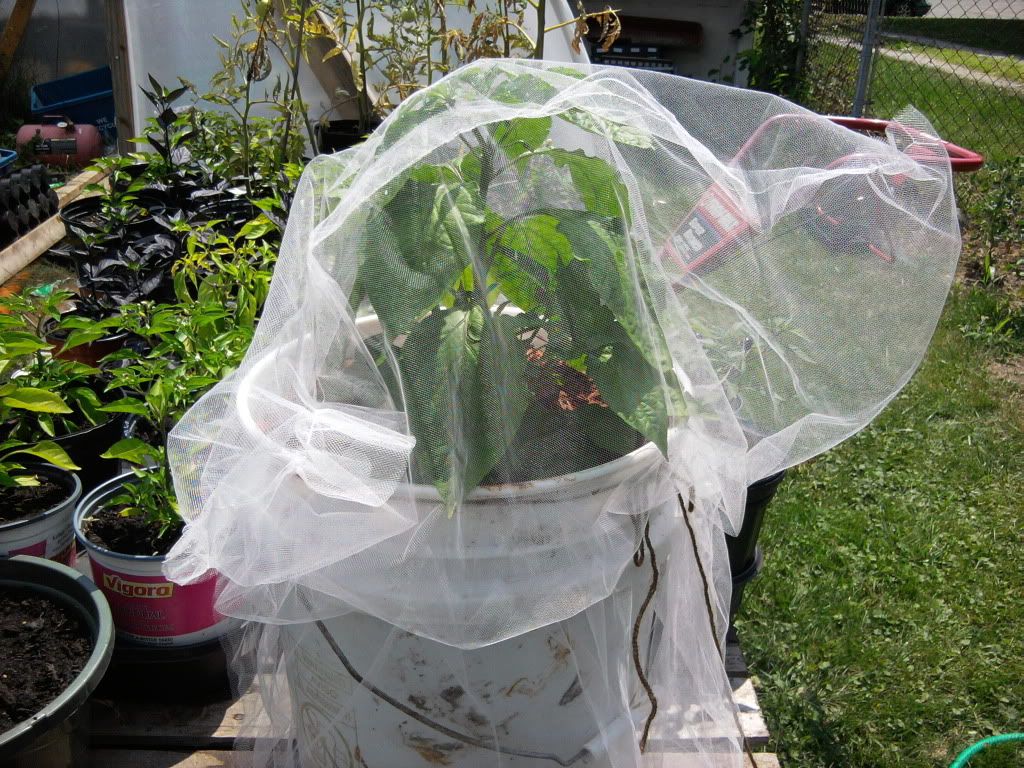 Bhut Jolokia meet Tomato Worm!
Tomato worm vs Bhut Jolokia
Pepperoncini Pepper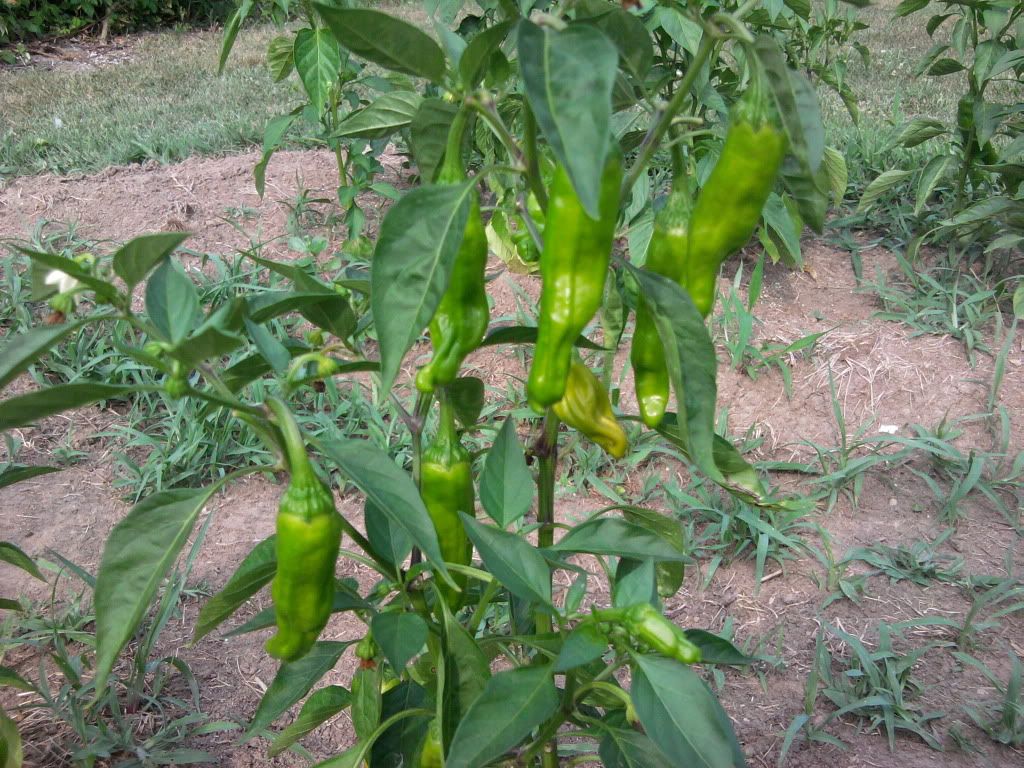 Orange Sun Bell Pepper