We have had a bit of a late start this year with the garden. We recently moved, so things have been a bit bumpy. Anyways, we finally got the greenhouse put back up, the new garden plot tilled, and some seeds started. Our pepper seeds were started about amonth later than what I had wanted, so this year, we will be growing out peppers in 5 gallon buckets. We are doing this so that we can extend the season by putting the plants in the greenhouse. I worry that I started too late to get a harvest from the garden. This is just playing it safe.
I have posted some pics that I just took of the garden today.
Greenhouse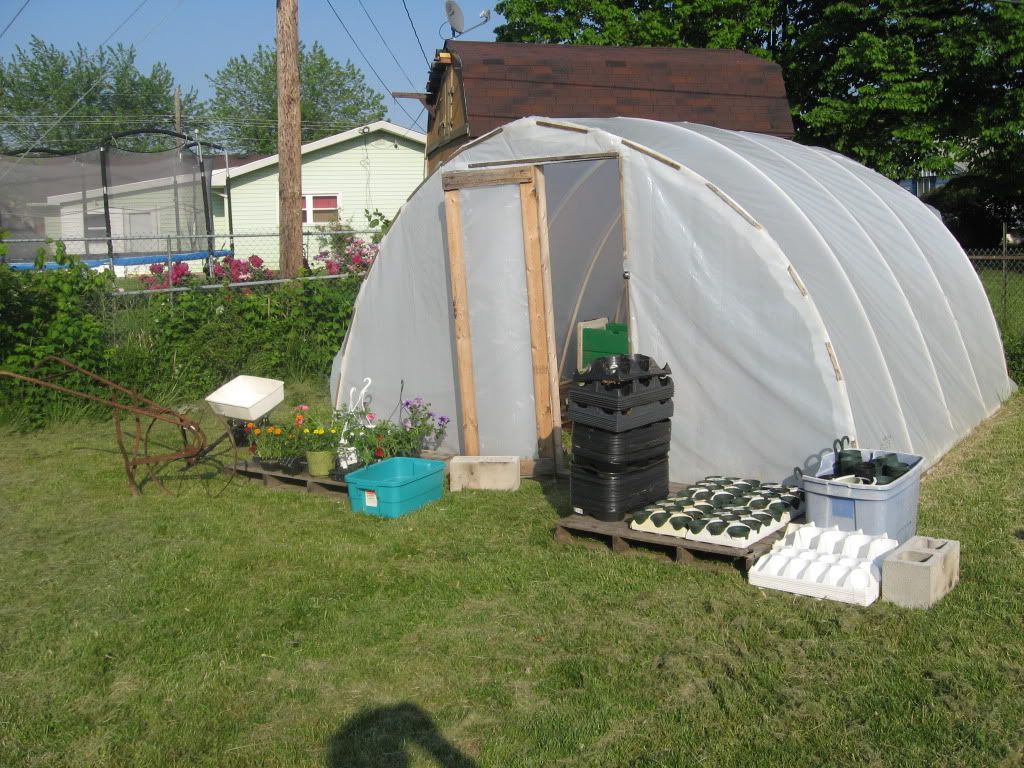 Petunias, marigolds, and tomato plants.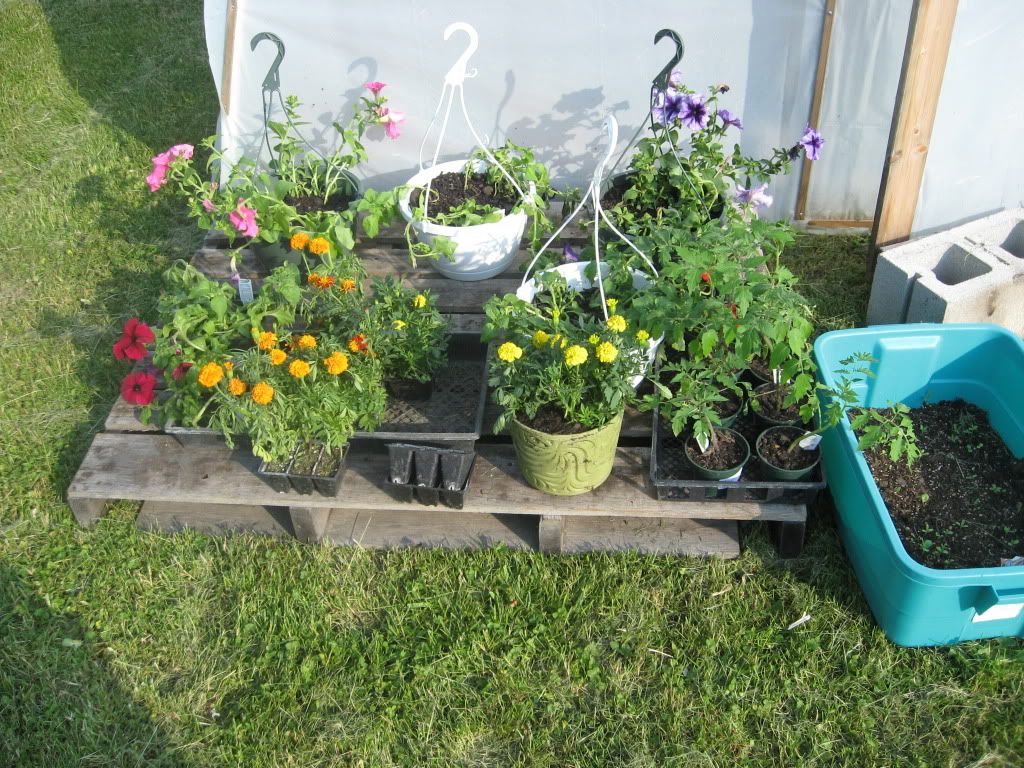 Pepper seedings.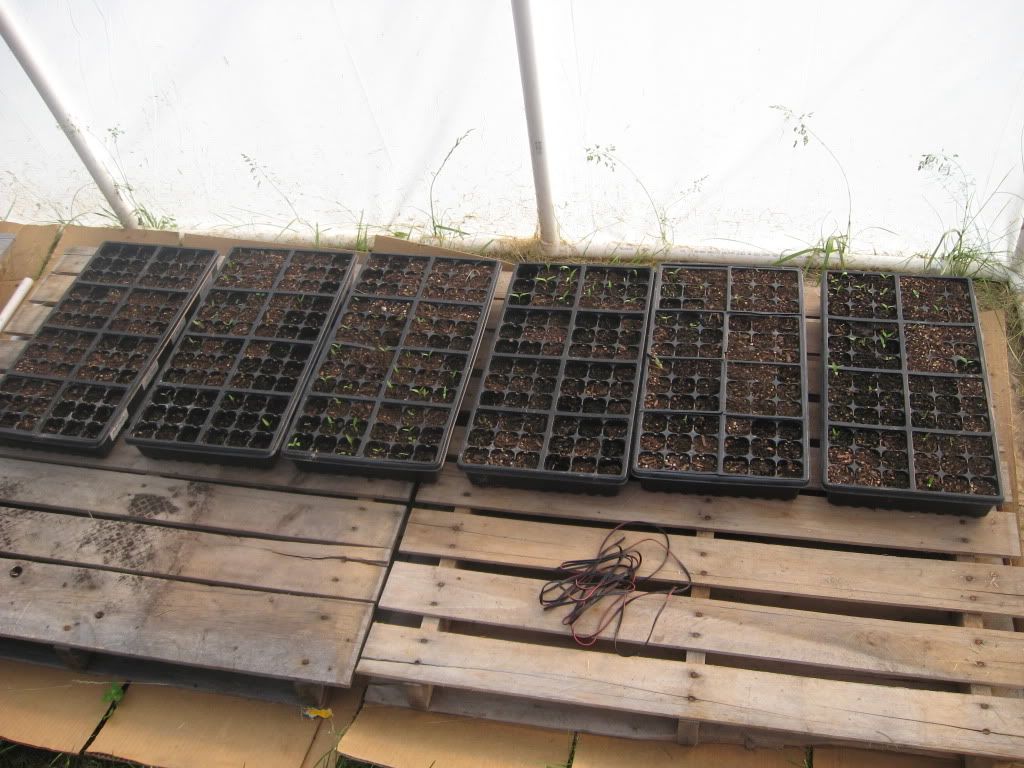 2 week old corn.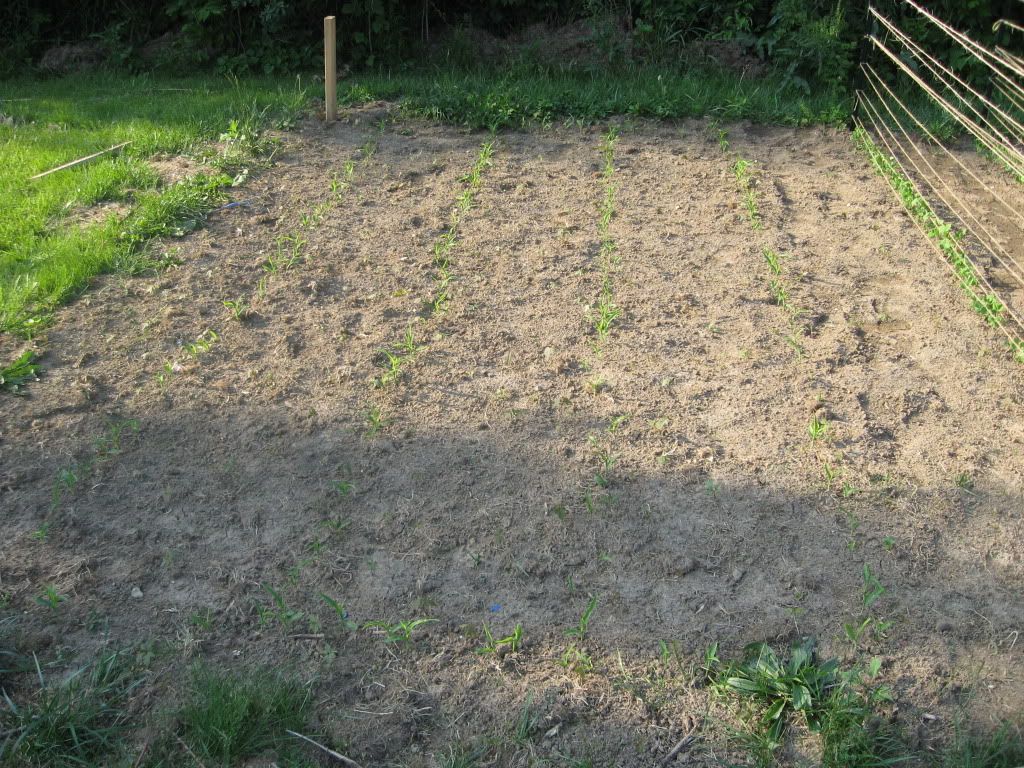 2 week old peas.
2 week old green beans. I have replanted the ones that did not make it for whatever reason(dogs!).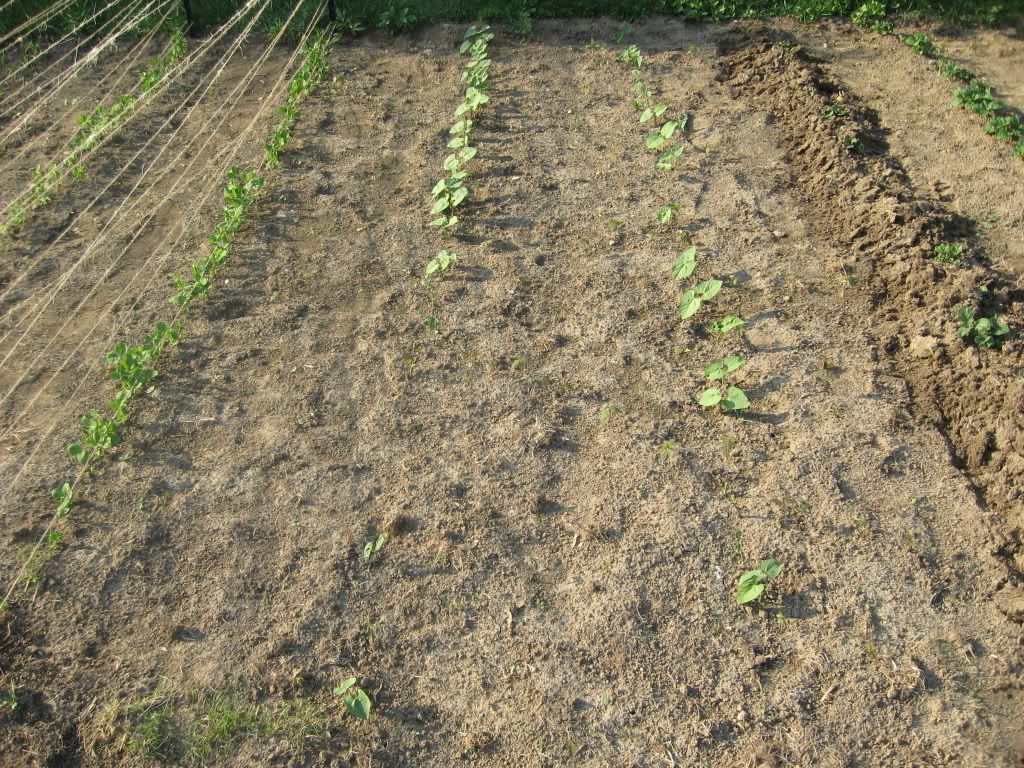 2 week old potatoes.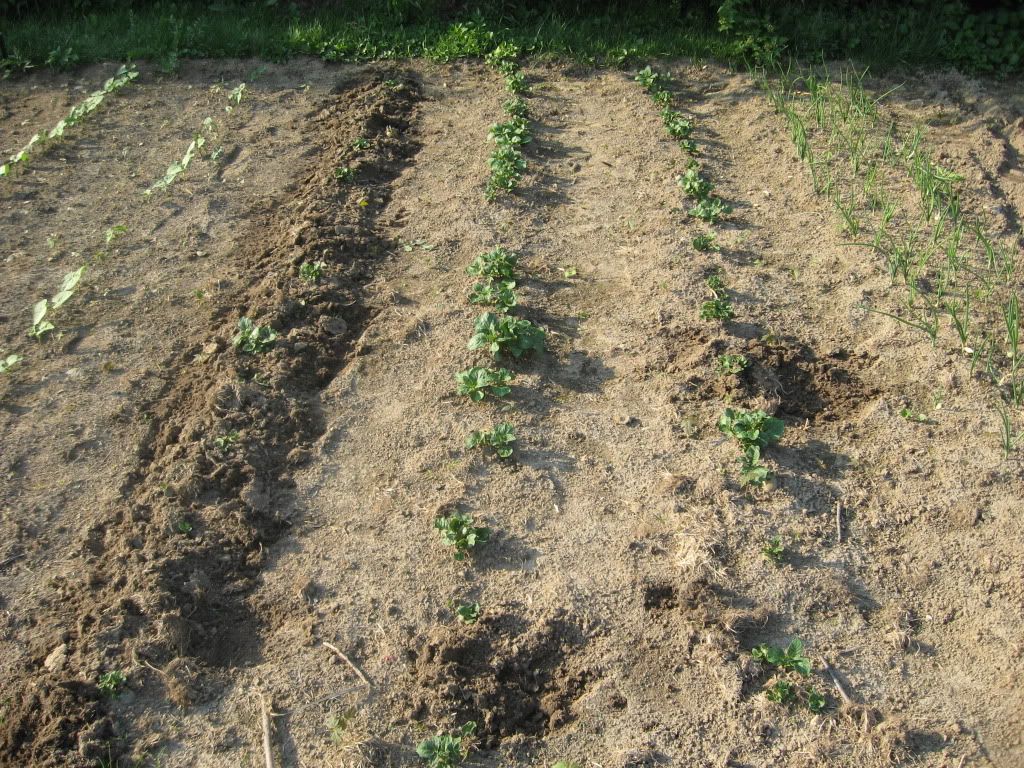 2 week old onions.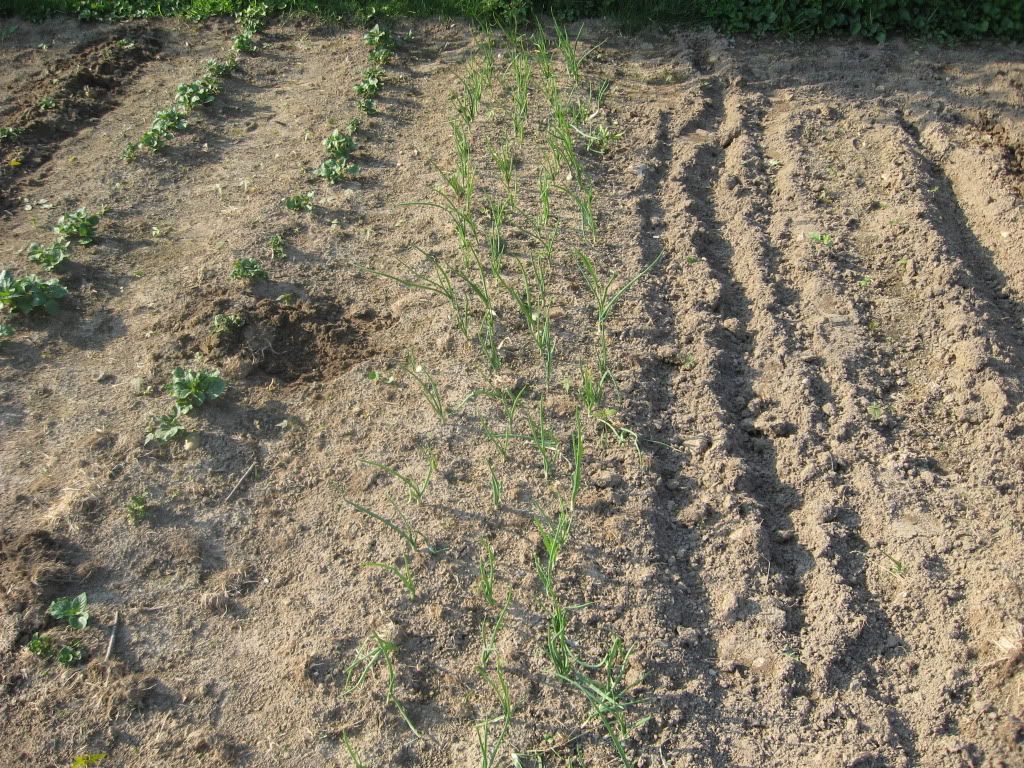 Tomato plants.